Development finance news in London
Despite inflation being at a 40-year high, interest rates hovering around 4% and the residual economic impact of Covid-19, London is buzzing with construction work as demand continues for housing, leisure and commercial property. From flats and houses, to hotels and offices, development is underway on a vast range of projects across the capital, and developers are taking ingenious approaches to overcoming the distinct lack of space in the city.

There are pressures on the capital to overcome its housing shortage. In 2018, London mayor Sadiq Khan announced the launch of an initiative to boost the construction of new homes by SME property developers. He said that planning permission rules would be relaxed to help SMEs more easily build on small sites in the city. In August 2020, the government also announced a loosening of planning to make it easier to build properties. These changes are having a slow and steady impact - in 2022 over 61% of all planning applications were approved across London, up from 60% in 2021.
Other planning laws that recently came into force mean up to two storeys can be added to buildings without full planning permission. On top of this, 'air rights' (owning the rights to the air above a property that could reasonably be used) are also a great opportunity for developers to build homes – which can then be sold or leased – on top of commercial premises in London's crowded streets.
Added to this, 'build to rent' is growing in popularity across the capital. Build to rent means homes are developed for long-term letting rather than selling to individual owners. The concept comes from the legacy of the 2012 Olympic Games in London, when the organisers were looking at how the athlete's village would benefit the community rather than property investors. Build to rent is an attractive proposition because it lets developers recoup their costs from recurring long-term rents rather than property sales. Institutional lenders also like build to rent as it provides the certainty of regular returns compared to one-off payments.
All of these changes mean there's never been a better time for property developers to obtain finance and build in London.
Types of development finance in London
The types of development finance are:
Senior Loans – a first charge loan that would normally make up the majority of the funds needed to complete a property development project
Stretched Senior Loans – a first charge loan that provides a higher Loan to Cost or Loan to Value percentage than a typical Senior Debt facility can allow
Mezzanine Development Finance – designed to act as a top-up loan, to bridge the gap between the developer's available deposit and the loan available from the senior lender
Equity – the cash sum a developer puts into a project to buy and develop it. Increasingly there are lenders that will help with this part as well
Development Exit Funding – used to repay outstanding finance against a property development once the project is complete
Regulated Development Finance – used to fund the build of property that is to be used as a primary dwelling of the borrower
When we talk about property development, we normally use the following terms:
Residential property development – this is the development of houses or flats from a brown or greenfield site, or the conversion of a house into flats (or vice versa)
Commercial / semi-commercial property development – any type of commercial property, such as offices and shops, or semi-commercial property, such as shops with flats above
Conversions / renovations/ permitted development – where developers can change the use of a commercial building to a residential building without planning permission
New builds or 'Ground-up' developments
Single unit to large multi-unit developments
Types of development projects taking place in London
Light refurbishment – minimal rather than structural changes to the property, such as a new bathroom or kitchen.
Heavy refurbishment or renovation – larger-scale changes and upgrades, including new electrics, extensions, loft conversions and converting a property into flats.
Permitted development – generally a complete overhaul of existing commercial properties, such as offices that are converted into flats, which don't require approval from the local planning authority.
Ground-up development projects – where development finance is used to finance both the land purchase and the build costs. This is the most comprehensive type of property project and can involve starting with an empty plot of land or require a very extensive conversion or refurbishment when just the shell of the building remains.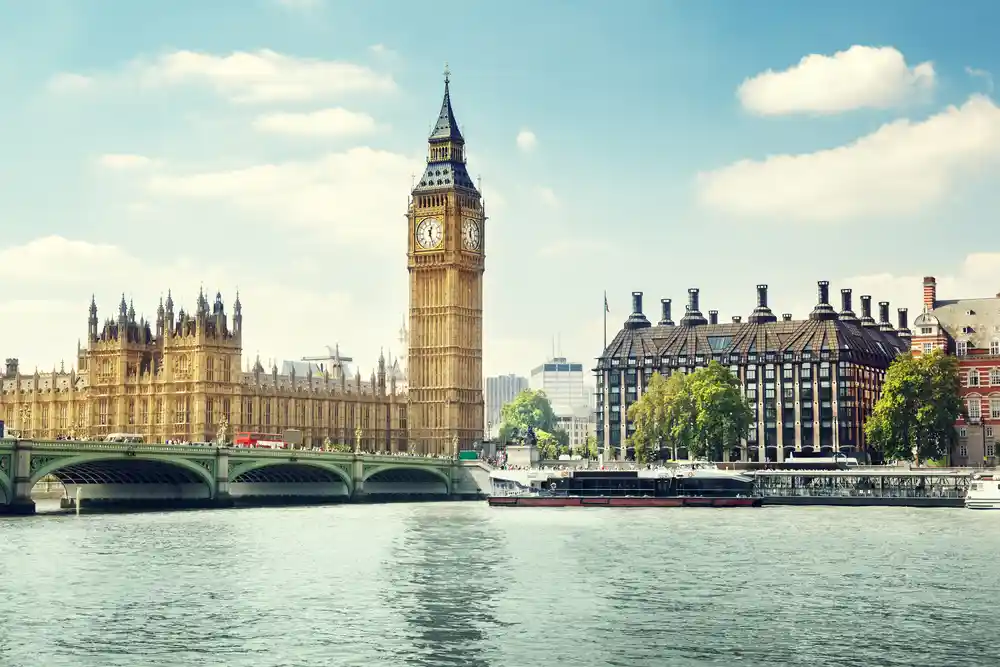 How much can I borrow in London?
Costs for projects in London can be more expensive than elsewhere in the UK. When looking at how much you can borrow you will need to factor in:
Land costs
Build costs
Lender fees
Professional costs – surveyors, solicitors, advisers, etc
Costs for contingencies
A lender will determine the total gross loan they are willing to advance, and then deduct lender professional fees, lender interest, lender arrangement fees and 100% of the build costs first. Any residual loan is then available to draw against the land, so is often referred to as the land loan.
Every lender has different lending criteria, which makes it impossible to know how much they will lend to you on each scheme. If you ask 10 lenders to quote on a project, you will get 10 different answers. That's 10 different loan amounts and 10 different lots of loan pricing. At the cheaper end of the market, lenders will require a deposit of 30% or more, whereas other lenders will make do with 10% (or less). Understanding how development finance works is often the difference between being a good developer and a very successful developer. Cheap funding can be a false economy, as it means more equity (which normally carries a higher cost). Brickflow's software does all of the heavy lifting for you, searching the market and giving you real-time access to the development finance market.
How to repay your development finance
A clear exit plan will have to be established with lenders before they provide a loan. The most common exit routes are:
Sale of the finished properties.
Long-term refinancing – used when the developer aims to retain use of the completed development.
If you mistime your development finance, then there is always d – this is a type of bridge loan used to clear the original development loan and provide finance until you can sell the site.
Why use development finance to build in London?
There are a range of reasons to use development finance to fund your London property project:
Debt is always cheaper than equity (unless you have access to a lot of your own money). If you put in less capital your returns will actually be higher.
You can tackle bigger projects which you would otherwise not be able to afford.
You can take on multiple projects at the same time, or start a new development before your existing one has sold or fully sold, increasing your potential profits.
Get ahead of the game
Join thousands of property developers
already doing more with their development finance
Average hours saved per application
Average reduction in deposit*
*across our last 10 transactions where the borrower already had an offer
FAQs
Your Questions Answered
HOW DOES BRICKFLOW CALCULATE DEVELOPMENT FINANCE?
Development finance is the most complicated of all property loans to calculate. There are a lot of variables to consider, and these loans are underwritten more subjectively than a regular mortgage.

We use the same loan modelling process across all lenders, to allow easy comparison between lenders. Each lender will have their own model, which will constantly be tweaked, so the loan figures provided on the Brickflow results screen may differ to the final quotes provided by the lenders. However, we constantly monitor our estimates against the actual quotes received to ensure any differences are minimal.
The main criteria to how a development loan is calculated are:
Loan to Gross Development Value (LTGDV)
Loan to Cost (LTC)
Minimum client equity contribution
Day 1 land loan cap
The lender determines the loan amount from a combination of the above factors and delivers a final combined amount. Other factors that can affect leverage and pricing are; micro geography, asset type, lender loan book exposure, development experience, build type and more.


HOW DOES THE BRICKFLOW LOAN APPLICATION PROCESS WORK?
Once you have shortlisted your lenders and want to make an application you will be asked to complete further details on the project; your development experience, a development appraisal and property schedule. This will automatically be sent to the lender shortlist (up to 5x lenders), where these lenders are encouraged to submit their best loan terms.

These lenders will conduct a preliminary underwrite and offer their final loan terms, decline to offer or ask more questions. Once all the loan terms are received, borrowers can ask any questions to the lender or Brickflow. When you have selected your preferred option, that lender will move to their credit approval process.

Once the loan is credit approved, the lender will instruct their professionals; valuer, IMS and lawyers.

There is a fee of £ 995 payable to complete the full application, but this is refunded when the loan completes or in the event that the chosen lender then declines the application.
HOW DO YOU RANK THE LOANS?
Loans are ranked in order, from largest to smallest. When the loan amounts are the same, the Brickflow software ranks them in price order, with the cheapest loan first.
HOW LONG DOES IT TAKE TO GET A LOAN?
Once you've selected your 5 lenders and your project goes live on Brickflow, bids can be received within as little as 2 hours. It normally takes up to 48 hours for all 5 bids to come in, and sometimes a little longer if it's a complex case or there is incomplete information.

The info the lenders need is clearly detailed in the online Project Appraisal but primarily includes; your development experience, development appraisal and a property schedule.

Once you have selected your preferred bid, there is a fee of £ 995 payable to complete the full application. (This is refunded when the loan completes or in the event that the chosen lender then declines the application.)

From paying the application fee to full credit approval, it normally takes 2-3 days, although the quickest credit approval on the platform so far is 4.5 hours

Credit approval to loan completion is mainly dependent on your professional team. If your lawyer works quickly and collaboratively with the lender's professional team, you can complete 3-4 weeks later.
The industry standard to complete a development loan is close to 6 months. With good borrower co-operation, Brickflow can do it in 4 weeks from start to finish, but 8 weeks is more typical.
CAN INTRODUCERS USE BRICKFLOW?
Absolutely. We work with estate agents, brokers, IFAs, architects, lawyers, and any other property professionals. Click here for our website for partners.
HOW DOES BRICKFLOW GET PAID?
Brickflow receives a commission from the lenders, but only on completion of the loan. We are therefore strategically aligned with our borrowers to ensure their loan completes successfully.

Any commissions are built into the results you see on screen and will be included in the loan bids you receive in the Deal Forum and in the credit-approved loan offers. There is no separate payment due.
Blog
The latest from Brickflow
FINANCE BROKERS
Register Now
Sign up to Brickflow for just £35 per month & earn 100% of the commission on every deal.
REGISTER NOW
BORROWERS
Compare Loans
Search loans from 80+ lenders, model deals & secure the best value development and bridging finance.
COMPARE LOANS
PROPERTY PROFESSIONALS
Partner With Us
Register now to help your clients secure development finance faster & reap the rewards.
REGISTER NOW
SIGN UP TO RECEIVE NEWS FROM BRICKFLOW