Compare property development loans from 40 lenders, in minutes
Brickflow is a digital marketplace for property development finance. We connect brokers with lenders to source the best value development loans, quickly and easily.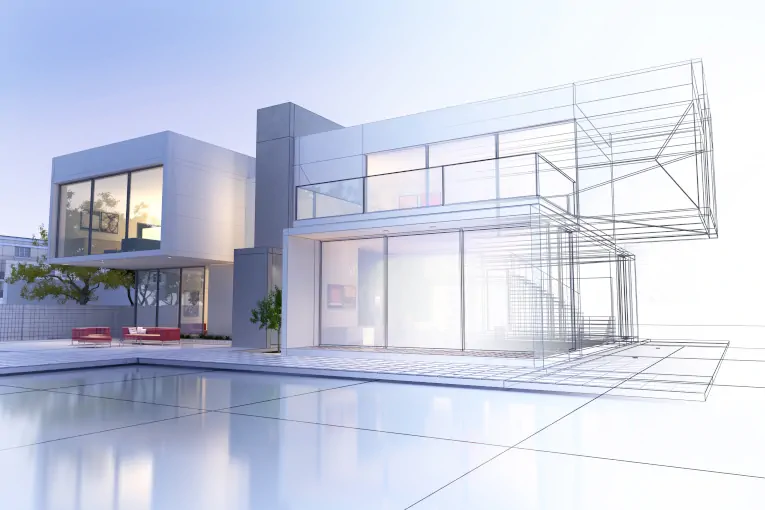 Property Development Funding from £150k to £150m
New build | Conversions Permitted development
Mainstream Banks, Challenger Banks & Specialist Development Lenders
Who can use Brickflow?
Smarter development finance for brokers, their borrowers, lenders & everyone in between
Who can use Brickflow?
Brokers
The quickest way to search & apply for development finance
Secure the best value development loans for your clients and retain 100% of the commission on every deal.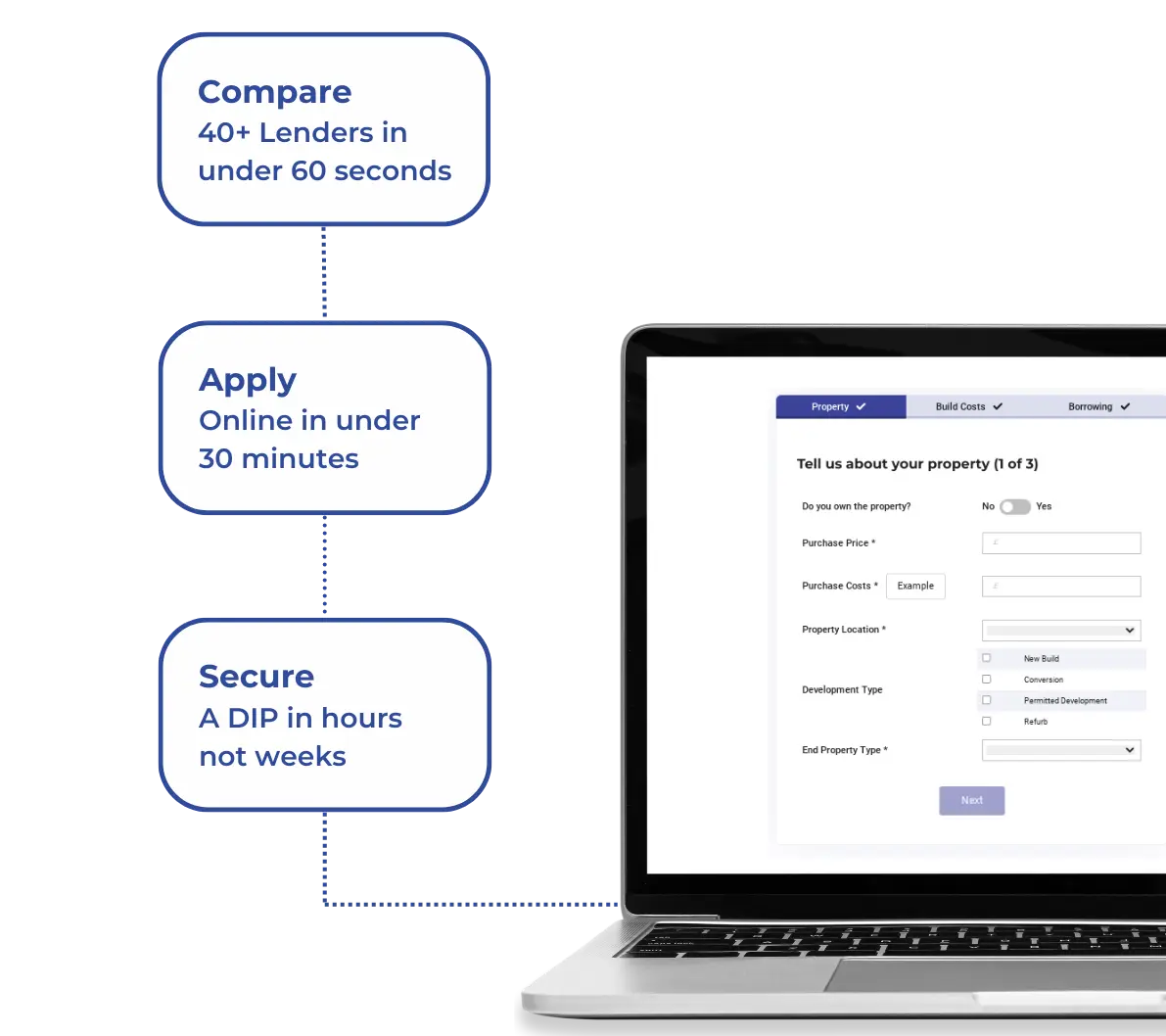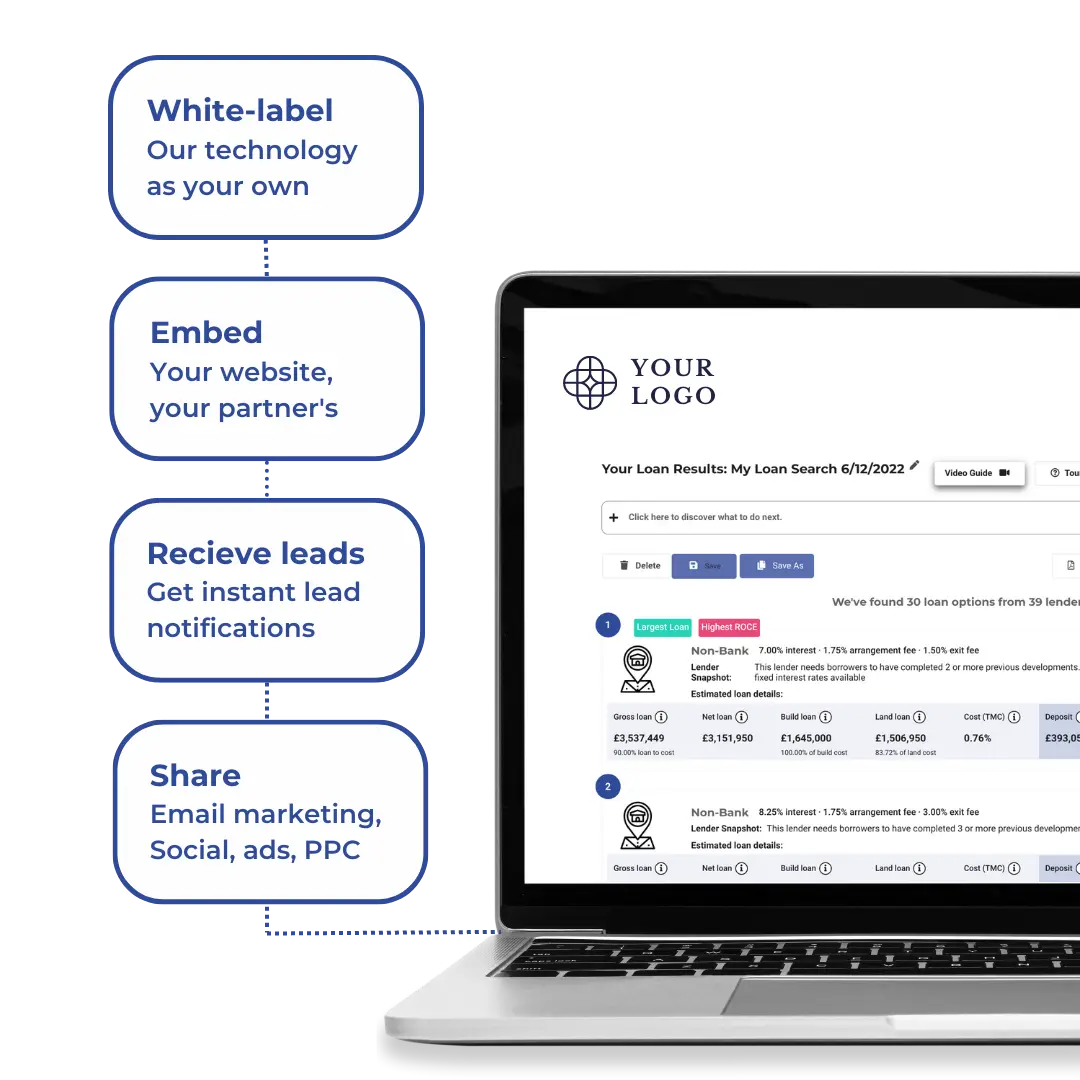 Brickflow Enterprise
The Embedded Finance Solution
Turn web traffic into revenue & scale your business sooner
Add the Brickflow platform to your website, your partners' sites or your marketing materials & provide your clients with the quickest, easiest way to search & apply for development finance.
Capture borrower contact details every time they complete a search, converting online visitors into meaningful leads, expand your reach and turbocharge your business.
Who can use Brickflow?
Developers
The quickest way to model deals & check financial viability
Run your numbers through Brickflow before you pursue a project and prioritise the most profitable, saving you time and money.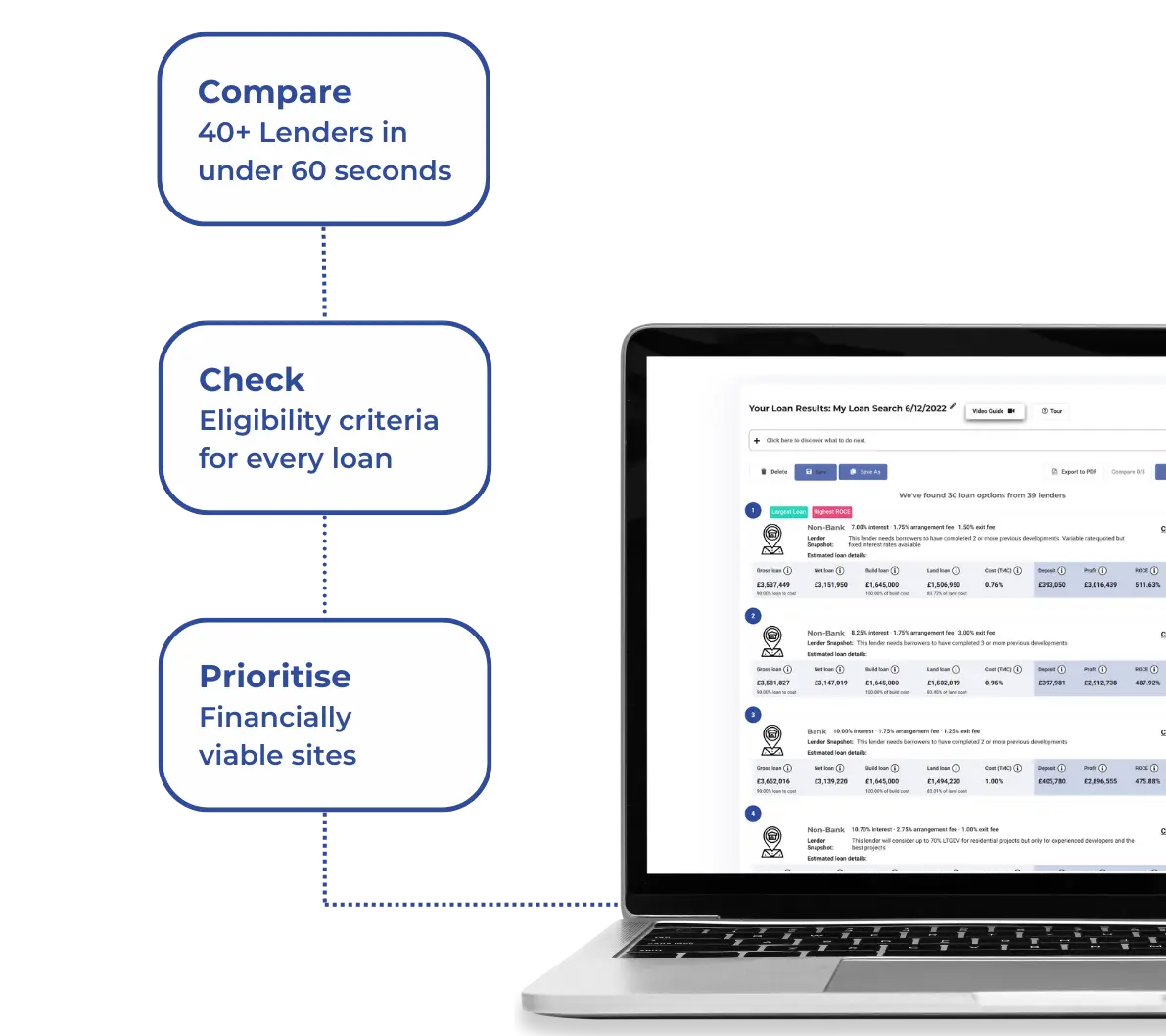 Coming Soon
Brickflow Connect



We're working hard to enable developers and brokers to connect via Brickflow, which you'll be able to do very soon.
In the meantime, if you're a developer, tell your broker about us to secure the best value development loans.
Smart Appraisal™ tool
Create a winning development appraisal in under 30 minutes
Brokers can use our Smart Appraisal™ tool to collaborate with your clients and create a standout presentation, quickly & easily. Brickflow connects directly with lenders, meaning you save hours of time, and there's zero paperwork.
Download a copy of your development appraisal to keep, and we'll store all the information securely, allowing you to apply even quicker in the future.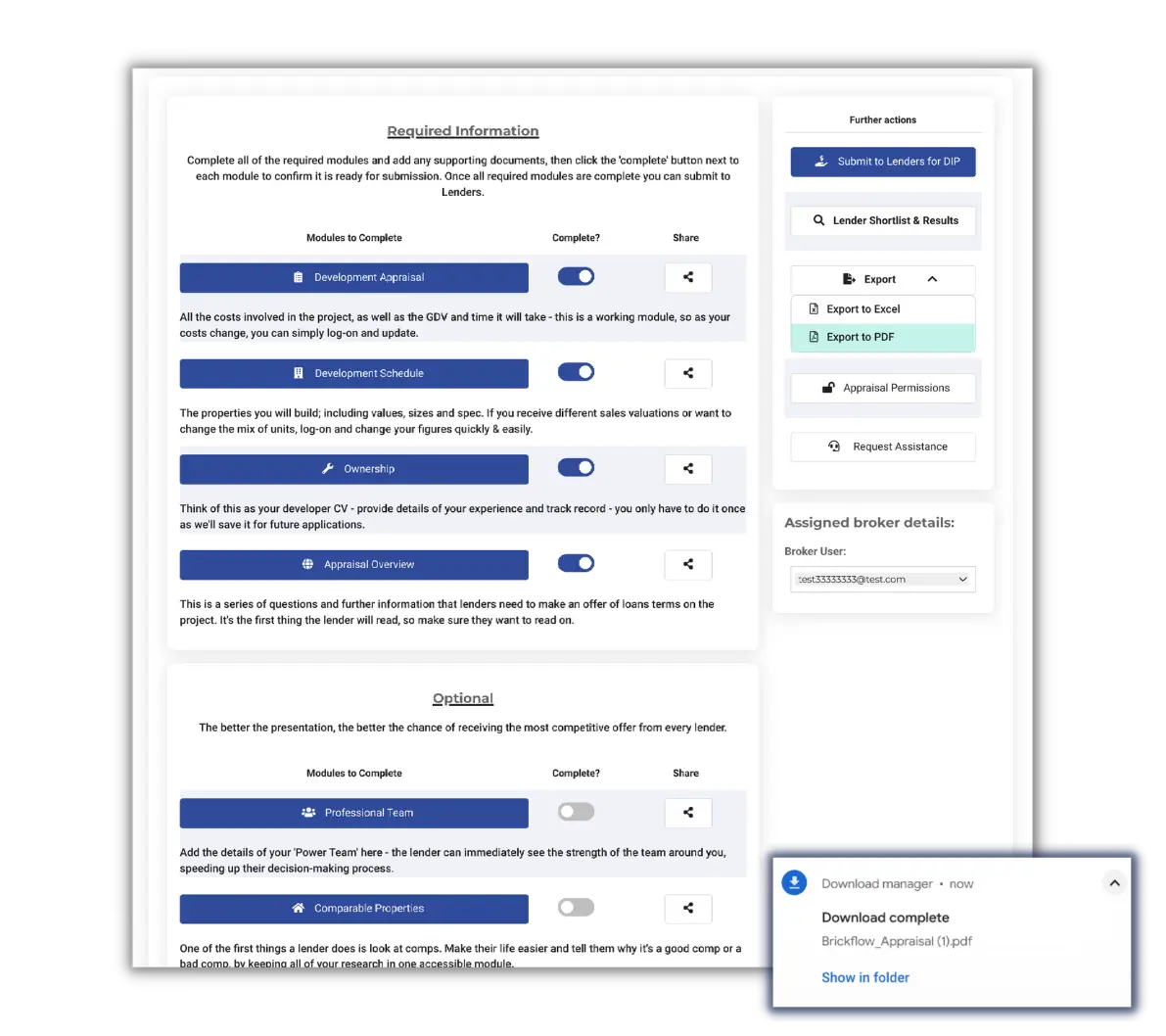 "The benefit of Brickflow is instant information in a snapshot. You can see what various lenders are going to offer you, meaning you can move more quickly on deals and put an offer in."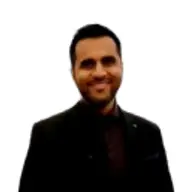 "This is incredibly useful technology. Twelve months ago, we knew what lenders' pricing and appetite was - but today, in an ever changing market place, it's incredibly difficult to keep up."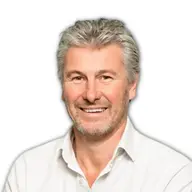 Nominated for industry awards
Our awards
Recognised by the media
In the news
Supported by recognised partners
Partner with us
Join industry leaders in partnering with Brickflow.
Blog
The latest from Brickflow Thinks
FINANCE BROKERS
Register Now
Sign up to Brickflow for just £35 per month & earn 100% of the commission on every deal.
REGISTER NOW
PROPERTY DEVELOPERS
Compare Loans
Search loans from 40+ lenders, model deals & secure the best value development finance.
COMPARE LOANS
PROPERTY PROFESSIONALS
Partner With Us
Register now to help your clients secure development finance faster & reap the rewards.
REGISTER NOW
SIGN UP TO RECEIVE NEWS FROM BRICKFLOW