Last week we launched our comprehensive white paper, Solving the UK's Housing Shortage and what a week it's been so far. A first of its kind for our industry, the report examines the core issues that are hindering house building and offers an actionable framework to address our colossal housing deficit, which the government itself has failed to do.
We delivered our white paper to over 75 politicians, including Michael Gove and Rachel Maclean, the Secretary and Minister of State for Levelling Up, Housing and Communities. With housing a key battleground ahead of the election, our report has certainly kickstarted a much-needed conversation.
On the national news agenda
The housing shortage affects everyone in the UK, from buyers to sellers to renters, and with a 4.75 million housing deficit, it's no surprise that people have been keen to get some insights on the issues raised in the white paper. Ian Humphreys, Brickflow's CEO and executive editor of the white paper, was in high demand last week, with Sky News, BBC radio and The Financial Times amongst the many media outlets inviting him to discuss the findings.
Doing the government's job for them...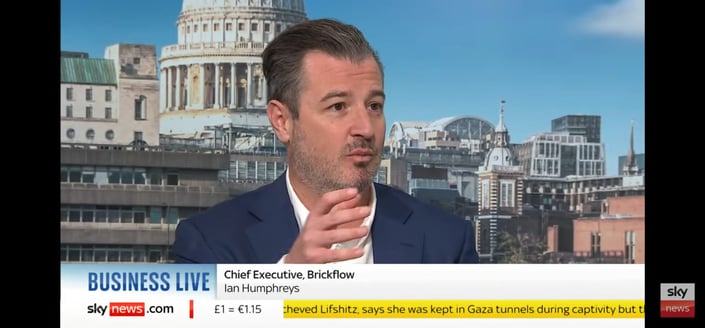 On their Business Live segment, Sky News presenter Emma Crosby implies the cross-industry report is 'doing the government's job for them' and questions whether it's 'impossible to work with' a government that has changed housing ministers 15 times in 13 years. Ian states that it indicates 'a deep lack of respect for the role' despite housing being front and centre to a healthy democracy.
A three-page article in The Financial Times discusses how the government's 'scattergun approach' to reducing the housing deficit has led to some 'abysmal failures'. The article quotes Ian; 'The housing crisis in this country is a huge white elephant; we all know it exists and everyone appears keen to address it, yet no one has a clear strategy on how to do so.'
Widespread radio discussion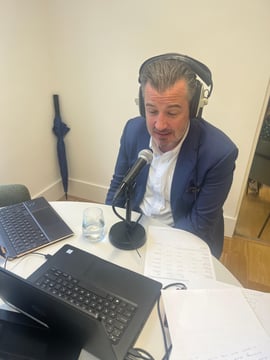 Ian has also been discussing the white paper on both national and regional radio stations across the country, including Business Matters, BBC West Midlands, Talk Radio, Northern Visions, Fix Radio, Siren Radio, Belfast B89, WCR and more.
A fascinating report but quite disturbing reading
Glen Thompsett at Connections Radio states that the white paper is a 'fascinating report' but it makes for some 'quite disturbing reading'. Ian and Glen discuss how most housing policy promises tend to dissolve after election campaigns, and whilst the white paper is the private sector's attempt to help the public sector understand what the problems are on the ground, planning policy has to be resolved by central government.
After interviewing Ian, Greatest Hits Radio requested comment from both the government and North Somerset Council, who is criticised for having scrapped its local plan. A North Somerset Council spokesperson said: 'We've been working hard to progress our new local plan [and have] pressed on regardless of Government delays to revise national planning policy'.
Development plans get kicked down the road...
BBC West Midlands presenter Kath Stanczyszyn states the report is 'pretty grim reading' and questions how much blame can be laid at the government's door and how much is down to local councils. Kath is astonished to hear that in the West Midlands nearly 50% of local councils have scrapped/delayed local plans (the average is 20%). As well as councils being let off from producing local plans, Ian suggests that councils that are marginal i.e. 'not strongly blue or strongly red in terms of political allegiance' will often avoid anything that could be controversial, so development plans just 'get kicked down the road'. Meanwhile 'more and more people are becoming homeless', replies Kath.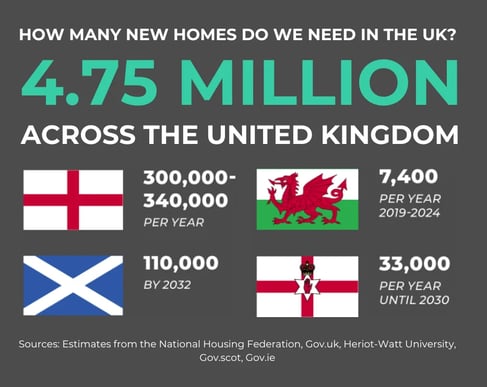 Awaiting a government response
So far, the white paper has already been downloaded nearly 300 times, which is testament to how significant the housing crisis is. We're hoping we'll receive a response from the government, or any of the other major political parties, and we're calling on all of our supporters to help us lobby the government by downloading the report and sharing it with local councillors and MPs.
Whether you share the report or not, reading it will help you to understand the issues that the housebuilding sector is facing and why new homes are not being delivered. People are looking for actionable solutions to the problems, and as momentum picks up, and more and more people read our comprehensive report with a 10-step framework for change, the more ability we have as an industry to overcome the barriers to building together.
Email us to let us know what you think - info@brickflow.com