How a property development project is financed can affect everything from how quickly the project progresses to how profitable it will be. So, why is development finance important?
Development finance is a niche sector in the UK finance market that can be arranged through high-street banks, non-banks and specialist lenders. Each loan is tailored to the developer's project and building schedule, with a repayment term depending on the projected completion date (typically between 9 and 36 months). Lenders will take the time to understand the development in detail, and organise the finance accordingly.
The importance of development finance becomes evident in how the loan is paid out. Since property development happens in stages, development finance is paid in stages too. Phase one contributes towards the acquisition of the land/site and phase two is the construction finance. The second phase is allocated in segments, or tranches, at key points throughout construction. This scheduled pay-out ensures appropriate funding is available when needed but also avoids funds being 'drawn down' to sit unused in the bank accumulating interest charges. With tailored finance for property development, the specifics of the tranches (how much/ how often) are agreed from the outset with the lender's Independent Monitoring Surveyor (IMS) to align with the work schedule.
Having a sound exit strategy, whether selling or refinancing, is key to development finance applications being approved. A credible plan for repaying the loan is also why lenders can provide such large amounts of funding, often tens of millions of pounds' worth. Hence without development finance, most schemes would never be built.
Who uses development finance?
With both small and large-scale property developments happening around us, who uses development finance? Essentially, anyone that needs funding for the construction, conversion or refurbishment of property as a business enterprise (to make a profitable sale or rental income).
Property developers, whether individuals or companies, manage the architects, builders, marketing agents and other third parties involved in designing, obtaining planning for, building and selling the new properties. How developers finance the scheme varies, but ultimately they source the funding and contribute the equity. In developments with costings running into the millions, they will almost always be funded through finance for property developers. Small-scale developments with a spend of £200,000 could potentially be funded using capital. However, development finance loans start from £150,000 minimum, so borrowing funds can increase the return on capital employed (ROCE).
In a basic example, a developer can spend £200,000 capital to build/refurbish a property with a sale price of £300,000, making £100,000 of pre-tax profit. Or, they could split their capital and purchase four properties and use development finance for the remaining funds;
(£50,000 equity + £150,000 development finance) x 4 = £800,000
£300,000 sale price x 4 = £1.2m
pre-tax profit of £400,000 less borrowing costs
Using the same capital input alongside development finance increases the developer's return on investment by nearly four times.
When property development is a business, anyone who uses development finance is leveraging a business transaction to achieve the best return on investment, using their capital efficiently and simply making their money work harder for them.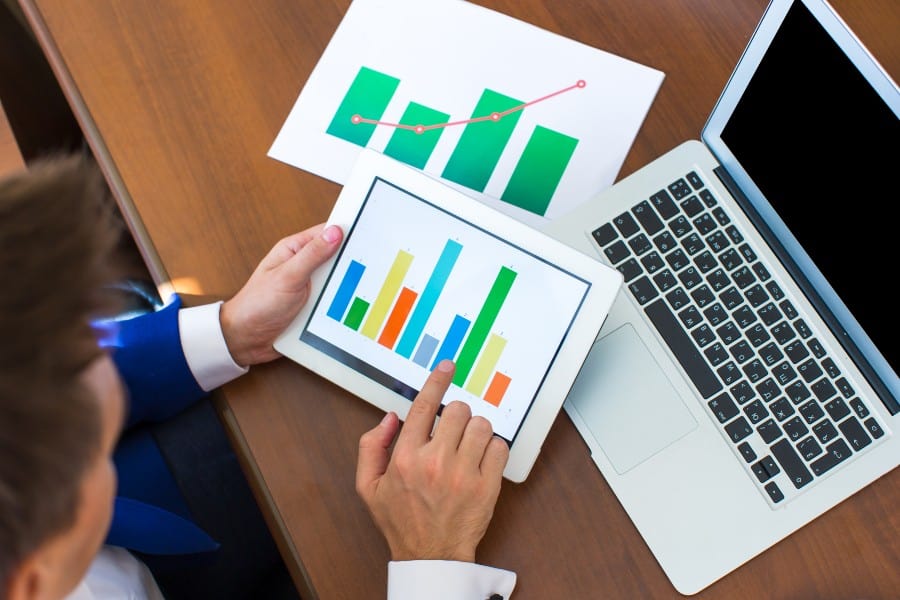 What paperwork do I need to produce for development finance?
Applying for development finance can be a complex process and people often ask 'what paperwork do I need to produce for development finance?' For any application, a developer needs a presentation that sells their project vision and makes a lender confident to invest. It should include the following:
Overview - highlights the developer's ability to complete the scheme, shareholder information, how the deposit was raised and exit strategy details.
Developer CV
development experience
completed projects
type of projects
experience prior to property developing
professional qualifications
Development Appraisal – the main chunk of the presentation, detailing the project to the last brick;
site/property address, purchase price, purchase costs (stamp duty etc.)
itemised costing of the main building contractor, building control, planning and architect
contingency costs, usually between 7.5-10%
Property schedule – a comprehensive list of all property units being built, with specific details and sizes on each
Comparables – a thorough analysis of similar properties that have sold nearby within the last six months. Selling prices become less relevant beyond six months.
Professional Team - (aka your 'Power Team) is very important for less experienced developers; architect, project manager, structural engineer, contractor, etc.
With any development finance application, first impressions count – vagueness, under-researched market values or number disparity will instantly put a lender off. For a more in-depth guide, read our article Building the perfect project presentation.
As well as the glossy presentation, there's some mandatory paperwork required for any development loan approval;
Asset and Liability Schedule
anti-money laundering and source of wealth forms
S106 details if applicable (legal agreements between Local Authorities and developers)
There's no short answer to 'what paperwork do I need to produce for development finance?' However, experienced brokers, lenders and solicitors should be able to complete the process within four weeks.
Is a development finance loan the right choice for my business?
Funding property development can be done in various ways, so it's worth asking is a development finance loan the right choice for my business? This comes down to individual circumstances and development schemes.
If your business involves buying run-down auction properties to renovate and sell, or small-scale projects, a bridging loan might be most appropriate. For ground-up constructions with big budgets, development finance is likely to be the best choice. The lender options for property developer loans, whether high-street banks or non-bank lenders, have vastly different lending parameters. A high-street bank might offer low interest rates but require deposits of around 35% of total costs, making it difficult to grow your business. Non-bank lenders might offer over 90% of total development costs, enabling you to access bigger or multiple sites sooner, due to reduced equity requirements.
To run the financials and assess the viability of a potential development, and compare lending options, use Brickflow's free loan search. Our Smart Appraisal™ also covers every paperwork requirement and it can be saved securely on our platform, meaning things like Developer CV's can be automatically updated as projects are completed.
From lender feedback, we know our presentation process provides the information lenders need to make quick, confident credit decisions. Development finance brokers UK-wide are using our software to search and compare loans from over 40 lenders, getting results back in minutes instead of weeks. All of this makes getting development finance smoother and quicker, whilst also ensuring you have the greatest chance of getting the best value loan. So you can get your project off the ground sooner and save tens or hundreds of thousands of pounds in unnecessary lending costs. So, is a development finance loan the right choice for my business? The best way to find out is by searching loans on Brickflow, or if you're ready to apply, contact Brickflow to be connected to one of the best brokers in the market.
If you're a broker, register for Brickflow today and have a DIP on your desk tomorrow.