Bridging Finance
Compare bridging loans to secure the best value short-term finance for your clients

Bridging finance is now available on Brickflow, exclusively for Enterprise customers
Brickflow Enterprise customers can now exclusively search 40+ bridging finance lenders (alongside 40+ development finance lenders), in minutes.
Why compare bridging loans with Brickflow?
Compare 40+ specialist bridging finance lenders
Search & apply in minutes via the platform
Search challenger banks & specialist lenders
Spend less time on admin & more time on prospecting
What is bridging finance
A bridging loan is a short-term loan, with a repayment period usually less than 18 months, that bridges the funding gap between buying and selling property. Bridging finance must be secured against assets, usually property, or other high-value items and typically requires a Personal Guarantee. The amount that can be borrowed largely depends on the value of the assets but most are limited to 75% gross LTV (including interest and fees).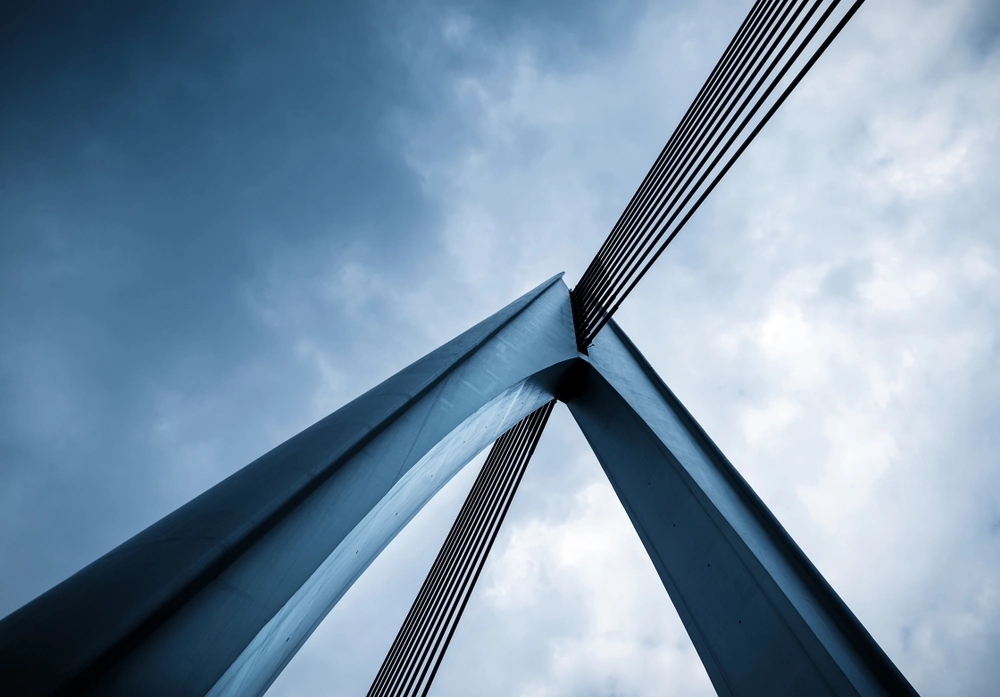 Bridging finance available now on Brickflow
Pre-construction bridging loans
The technology to search over 40 bridging finance lenders and receive a same-day Decision In Principle simply doesn't exist elsewhere. We're therefore taking a phased approach to adding bridging finance to the platform, to ensure we provide the best possible experience for our Enterprise customers.
The first phase, which is now live is pre-construction bridging finance, which offers the necessary liquidity to purchase a site, acquire planning and finalise development details before moving on to the construction phase.
In other words, pre-construction loans are used to pay for all the work that goes on before physical construction begins and would typically be used on sites
Without any planning
With outline planning only
With detailed planning but need to be changed in some way.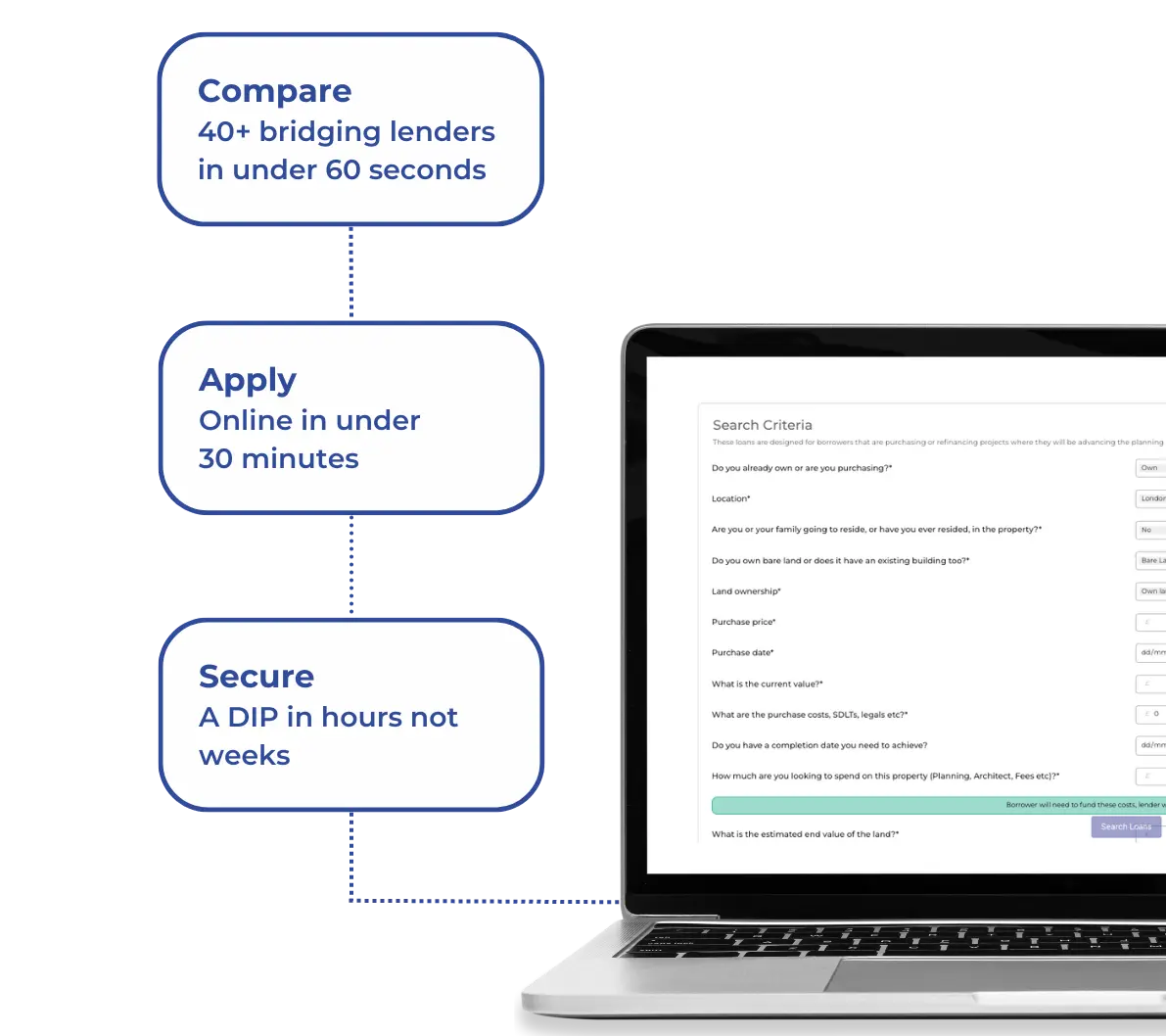 Purchase or Refinance Bridging Loans
Post Construction Bridging Loans
Refurbishment Bridging Loans
Want to brush up on your bridging finance knowledge? Read our Smart Guide to Bridging Loans
Meet our specialist bridging finance lenders
Let us know what you think
We want to build the platform that works for our partners, so if you're already using Brickflow Enterprise and searching for bridging loans on behalf of your clients, or if you're a developer and running your financials through the platform, we'd love to hear your feedback.

We'll also be adding bridging loans for purchase or refinance, refurbishment and post-construction in the coming months. You'll be the first to hear when we do!
Book a demo
Book a demo to learn more about Brickflow Enterprise
During the demo, Frazer Campbell, our Head of Partnerships will show you:

- How to compare 80+ commercial property finance lenders in under 60 seconds & apply online in under 30 minutes
- How to use Enterprise to generate more leads by getting partners to use it, and how to incorporate it into your marketing and sales strategy
- How brokers, agents, and other industry experts are using Brickflow
Click on the calendar to book your demo & scale your business.
FINANCE BROKERS
Register Now
Sign up to Brickflow for just £35 per month & earn 100% of the commission on every deal.
REGISTER NOW
PROPERTY DEVELOPERS
Compare Loans
Search loans from 80+ lenders, model deals & secure the best value development and bridging finance.
COMPARE LOANS
PROPERTY PROFESSIONALS
Partner With Us
Register now to help your clients secure development finance faster & reap the rewards.
REGISTER NOW
SIGN UP TO RECEIVE NEWS FROM BRICKFLOW